The API key is essential to link applications with Billomat. But where do you find them?
You can find the API key (or API key) under the following path:
Settings > Administration > Users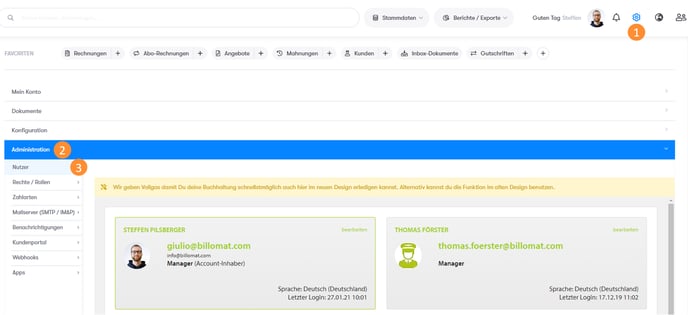 If you have followed the path and see the window shown above in front of you, all you have to do is proceed as follows:
Select the user who should have API access.
For the respective user, click on Edit in the upper right corner of the box.
Check the box next to API access > activate?
Then click the Show API Key button.

Then click on Save. This is the only way to successfully save and activate the newly generated API key.
More on the subject
General help on the API is of course also available. Since the heel is a bit short for such a comprehensive subject, you can find here the detailed instructions and help on using the API.